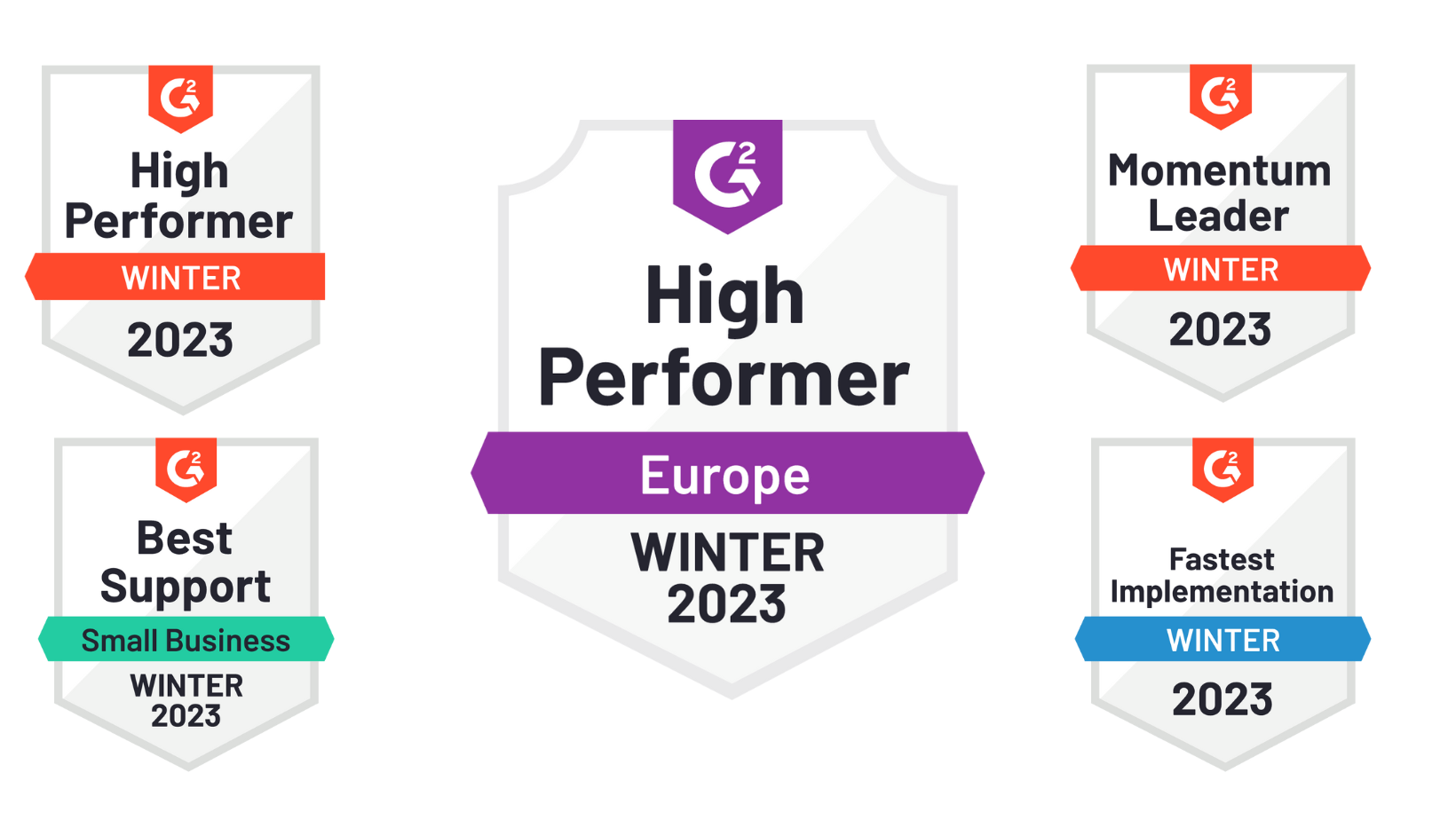 "There are always new, grander challenges to confront, and a true winner will embrace each one"
- Mia Hamm
We faced each challenge from time to time and won over it. When it comes to winning, every company strives hard to make it happen. 
As of this fact, we also know how satisfying and motivating it feels to win. 
But it takes courage, untiring perseverance, and relentless hard work for a company to win over and over.
In late 2018, focusing on payment orchestration MYFUNDBOX started to make payments simple. Later as a team, we took on this huge mission of making subscription billing and payments simple globally. In partnership with leading payment processors like Stripe, GoCardless, and Mollie we have now crossed over 2 Million volumes of transactions.
Being recognized by a prestigious platform like G2 as winners then and again has given us immense pleasure and zest to move forward with greater zeal.
Why G2's reviews are important?
"Customer service is the new marketing "
G2 provides customers with ratings with product information that allows them to make the right decision when selecting their desired software. G2's reviews are one of the most important resources when it comes to researching software rather than analyst reports. By understanding what people like and dislike about your business, you can make the necessary updates and changes as well as develop strategies to help drive growth.
G2 HAS HONORED US! 
Being the G2 high performer of the year 2022 on all seasons made us proud, and inspired us to better our work and we have again made up to hold the award for this winter 2023.
MYFUNDBOX gleefully shares, that we are once again awarded High performer in Winter- 2023 in G2's latest reports.
Being a G2 High Performer means that MYFUNDBOX has been recognized as providing superior software and services. Our goal is to help small businesses succeed, and our award confirms we're doing exactly that.
Who doesn't like a new compliment?
We have also been honoured off-late with the High Performer of Europe -2023. Topping over a region has put us on a higher pedestal at the international level, humbling us in learning and sharing.
This never received award has boosted our hopes and motivated us to continue mapping our way around the globe.
We have remained on top of the game in customer satisfaction, making it clear just how much we value and care for our customers and it showcases their loyalty towards our products and services. And the award as Best Support just attests to that!
We have also been honoured with several other awards like Momentum Leader and Fastest Implementation, giving us the pats on the back needed to grow and shine. 
These awards vocalize that we are inch-inch moving closer to our vision of being the global subscription billing platform. Our team will strive to continuously optimize our solutions to better meet customers' needs, and stay worthy of these awards.
With user-friendly tools like Subscription billing, we're proud to be able to offer users the best experience possible. All of our features are designed with customers in mind, so you can benefit from a comprehensive suite of software solutions that make it easy to manage payments and billing efficiently and accurately.
We thank our supportive partners, generous customers- whose feedback has encouraged us time and again, and last but not least our untiring team for being part of our journey. Thank you all!
A proud moment for MYFUNDBOX.