MYFUNDBOX bags multiple G2 spring'23 awards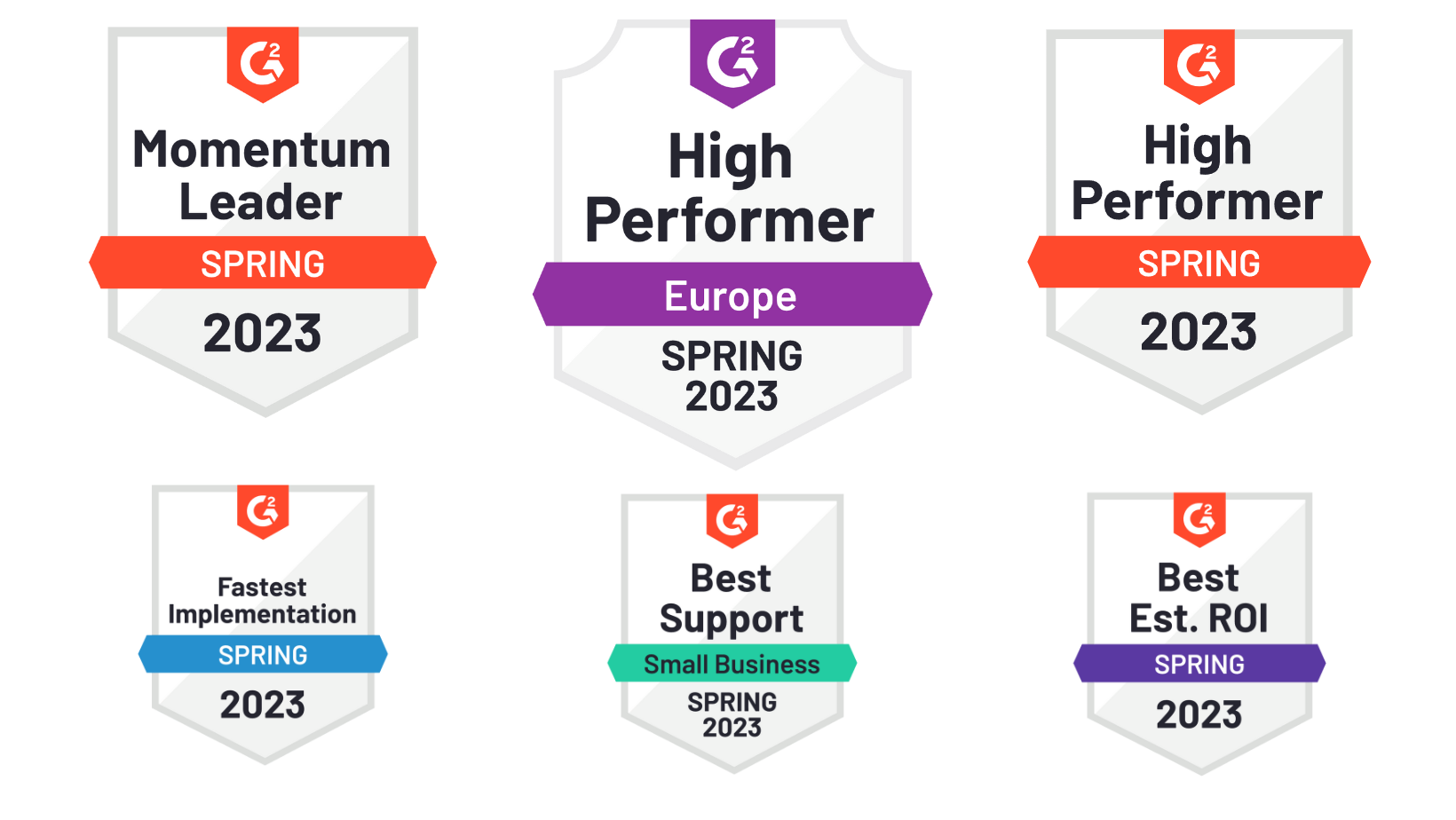 MYFUNDBOX team is overjoyed to share that we have received multiple recognitions in the categories of subscription billing by G2.
G2 has been the crème de la crème among the many other review platforms. We value its recognition the most as it gives us a reality check based on our customers' reviews; who are the actual masters of the game.
In addition to being named High Performer in the G2 Spring 2023 Grid Reports, we have been labelled as High Performer Europe, which has added the cherry to the cake.
Receiving the Best Support, Fastest Implementation along with Best Est. ROI assures us that we are consistently moving forward in the right direction in the field. These recognitions speak volumes to us, raise our spirits from time to time, and direct our focus toward our vision of being a global subscription billing platform.
Just two years ago, we had our humble beginning as a small team with zesty minds and stirring ideas. And to have come this far in being entitled as Momentum Leader is heart-warming and matters the most to our team, as it was a joint, untiring and relentless effort.
Our customers pump major fuel into us and are the reason who drive us to achieve higher milestones and provide a seamless and satisfying experience to them.
We thrive in this competitive environment through our customers' reviews. Hence we thank our customers for taking out time and sharing their invaluable thoughts about our service.
MYFUNDBOX is a subscription billing platform to help businesses handle recurring billing and revenue management operations integrated with payment processing decacorns like Stripe, GoCardless, and Mollie.
In partnership with Google Cloud, MYFUNDBOX provides a single platform to enable customer-preferred payments globally.
It was started to help SaaS companies focus on their growth while we make sure they get paid securely and on time.
We have received a whopping 4.8 out of 5 from our customers in the G2 review platform, and it is no less than a feat in itself for us.
Here are some of our customer stories,
"MYFUNDBOX is the piece of the puzzle I was looking at."
One of the most significant advantages of MYFUNDBOX I see so far is the vast array of payment options it offers worldwide, this is one of the reasons I chose this software since I live in Mexico, but I also want to attend customers in the rest of North America and maybe other countries as well.
Read the full review here.
"Great Product & Onboarding Process"
MyFundBox has made it possible for us to overlook our difficulties with recurring billing and now we may profit from a unified revenue management system.
Read the full review here.
"Don't think twice when looking for a subscription solution!"
The user interface is very simple. It is easy to set up subscription plans. The interface is easy to get to know and it's no problem to get to the first subscription plan.
Read the full review here.
To get in touch with us, visit our website and get started with us!