How Multiple Currencies Can Boost Your SaaS Business Revenue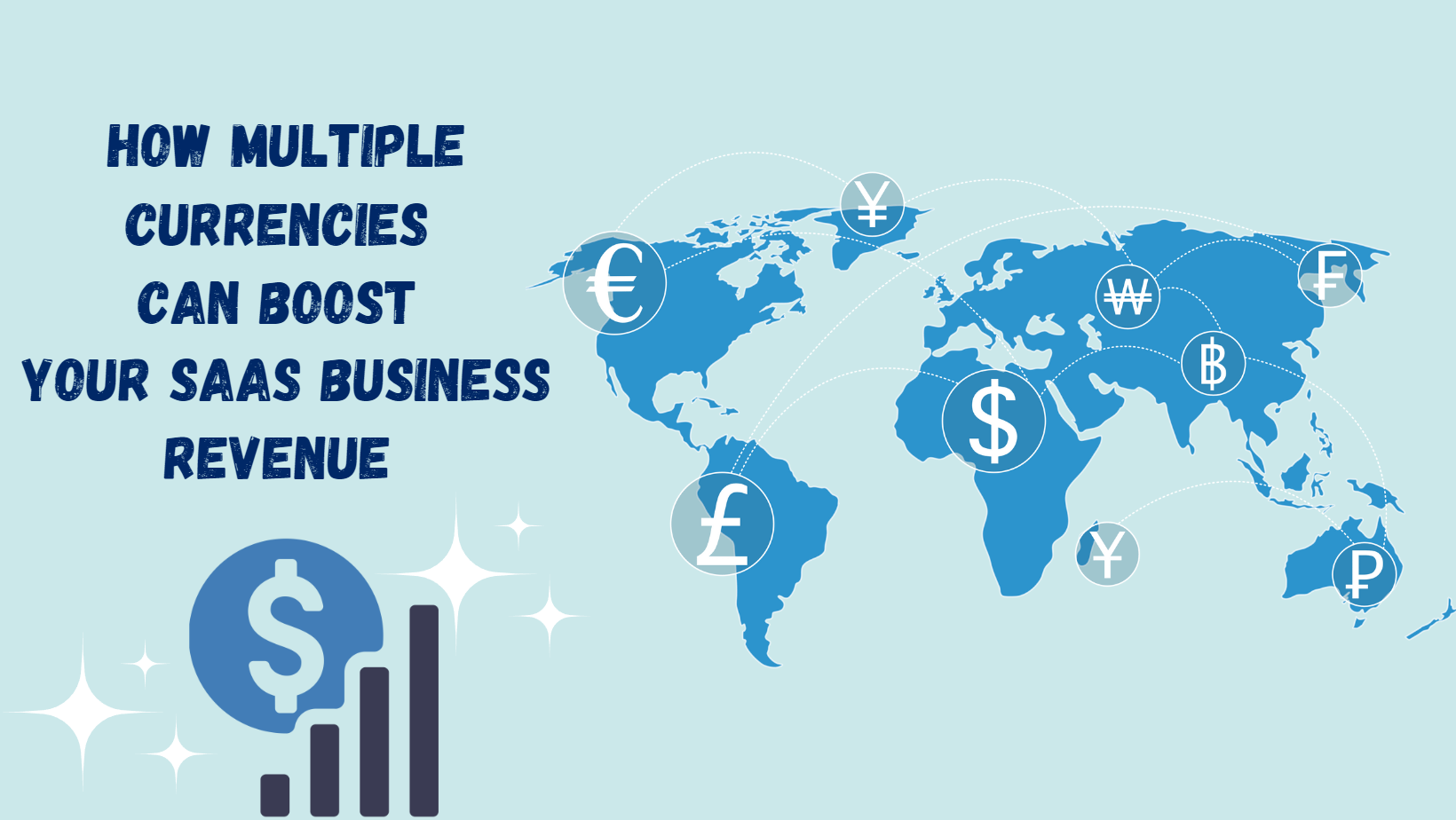 In today's global market, Software as a Service (SaaS) businesses have to cater to a diverse customer base that spans various regions and countries.
As a SaaS business owner, expanding your reach globally can be a game-changer for your revenue and growth.
However, to truly succeed in international markets among competitors, it's important to offer features like multiple currency options to your global customers.
Why?
Integrating multiple currencies into your SaaS business can bring significant revenue-boosting.
Accepting payments in multiple currencies can help you expand your customer base, increase customer loyalty, and improve your pricing strategy, all of which can drive revenue and growth.
A survey by Statista, a market research company, found that in 2020, the global cross-border B2B e-commerce market was worth $7.66 trillion, and it is projected to reach $20.9 trillion by 2027.
This growth is attributed to the increasing adoption of cross-border payment solutions, including multiple currency integration.
Furthermore, a study by McKinsey & Company found that companies that actively manage their currency exposures and implement multiple currency strategies outperform their peers in terms of earnings growth and market value.
This demonstrates the potential benefits of multiple currency integration on to your business beyond just revenue growth.
Acquiring global customers is every business's dream.
Being the global market, It allows you to increases your customer base by making it easier for international customers to purchase your product.
What more it offers?
Let's look at the top 5 benefits of integrating multi-currencies into your business.
Increased customer base
Integrating multiple currencies makes it easier for your customers from different countries to purchase your product. By accepting payments in the local currency of your target market, you remove the barriers to entry for customers who may have been discouraged by the complexity and cost of currency conversion. This can help expand your customer base and reach new markets.
Reduced friction
Integrating multiple currencies reduces friction in the payment process. So your customers will more likely complete a purchase if they were able to pay in their preferred currency, without worrying about conversion fees or the possibility of an unfavourable exchange rate. By providing a seamless payment experience for your customers, you can increase conversion rates and reduce cart abandonment.
Improved customer experience
Accepting payments in multiple currencies improves the overall customer experience. Customers always appreciate the convenience and flexibility of being able to pay in their local currency, without having to navigate complex currency conversion processes. Where you get scored for offering such features. This increases your customer satisfaction and loyalty.
Increased revenue
When it comes to this huge financial term, every business gets stuck in some way or the other. This is where you need to look for your stable stream. Integrating multiple currencies will increase your business's revenue not for time but for the long term. Removing barriers to entry and improving the payment experience helps to increase the number of completed transactions and revenue per customer.
Competitive advantage
Offering multiple currencies will give your business a competitive advantage in the market. By providing a more flexible payment experience, you can differentiate your product from competitors and attract customers who value convenience and flexibility.
Overall, integrating multiple currencies into a SaaS business will improve the payment experience, increase revenue, and expand your customer base.
An all-rounder for your SaaS business's growth.
To integrate this demanding feature into your SaaS business, you will have to choose the right pick.
We have something special to offer you that ensures your revenue stream.
MYFUNDBOX is a subscription billing platform that helps businesses handle recurring billing and revenue management operations integrated with payment processing decacorns like Stripe, GoCardless, and Mollie.
MYFUNDBOX provides a single platform to enable customer-preferred payments globally and also in partnership with Google Cloud.
With MYFUNDBOX, you can easily integrate multiple currencies into your payment system without the need for any additional software or complicated coding. This makes it easy for you to expand your business globally and cater to customers in different regions, without the added hassle of managing multiple payment processors.
MYFUNDBOX is the right pick for your SaaS business, supporting 135+ currencies from multiple payment gateways from all around the world.
With the advantage of flexible payment options offered by payment gateways supported by us, MYFUNDBOX helps you battle exchange rate fluctuations and reduce the shopping cart abandonment rate. Also, you can streamline your payment system, reduce costs, and improve customer satisfaction, leading to increased revenue and long-term business success.
Click here to know more