How Subscriptions Are Changing the Future of E-Commerce Business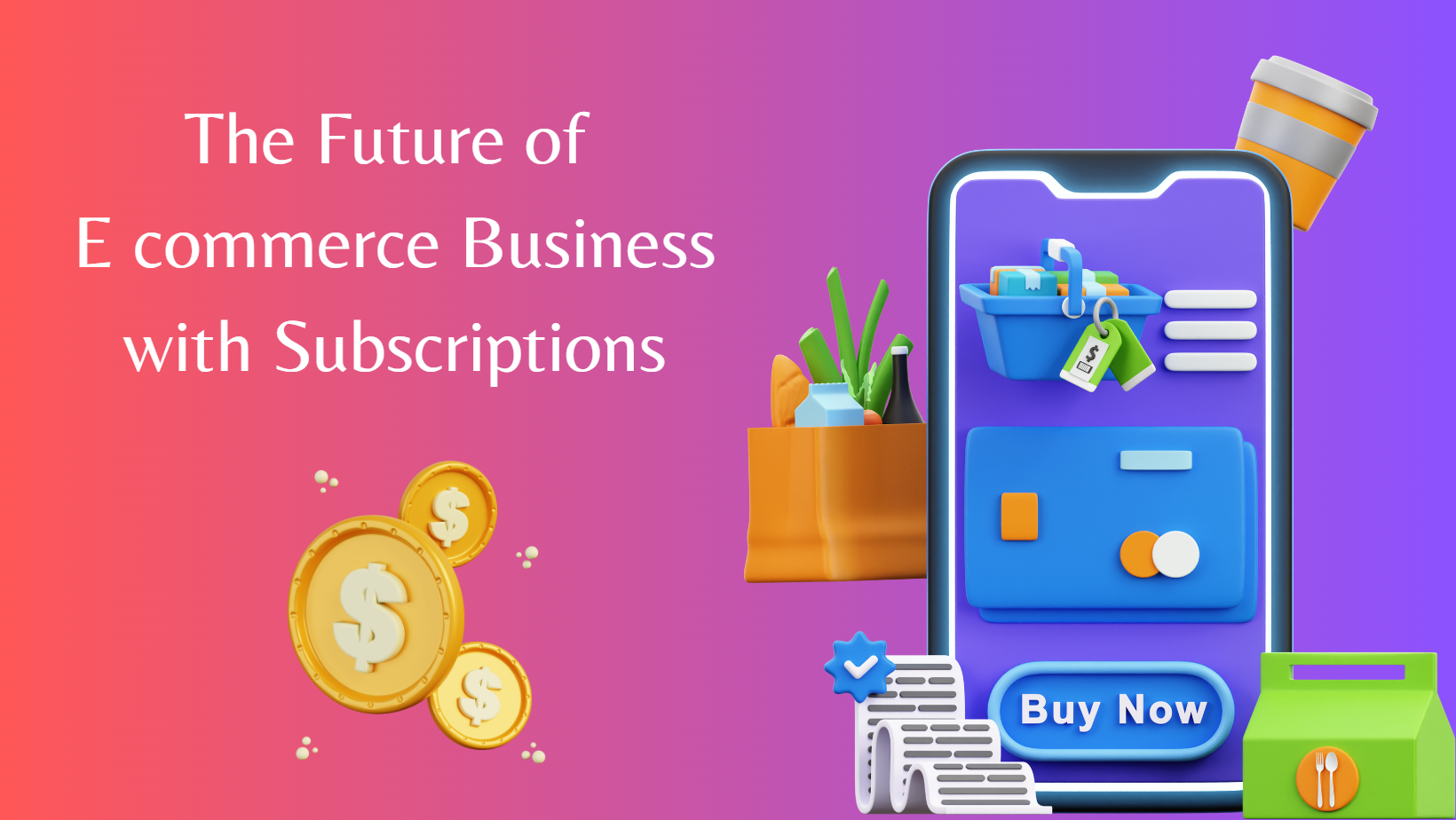 Subscriptions have been ringing the bells hard, with everything from entertainment to groceries now available through a monthly fee. This business model has transformed many e-commerce industries and there is no looking back to it. With innovations and opportunities on the horizon, the subscription business is growing at a rapid pace. Many E-Commerce companies are looking for a way to adopt the subscription service model in their businesses. Moreover, in almost all the industry, subscription service models are being implemented to keep up with the trend. Thus, the subscription business is doing great in today's world, and its future looks brighter than ever.
In this article, let's discuss some of the pros and cons of the subscription business model. We'll also look at some of the reasons why the subscription model is gaining popularity and its prospect in this industry.
What is the Subscription business model?
A subscription business model is a type of business where you sell your products or services by charging a recurring fee. Instead of selling a product or service on the go, the company provides access to the product to the customers on a regular basis, typically paid on a monthly or yearly basis.
Why is the subscription business model gaining popularity?
With companies like Netflix, Amazon, and Spotify as pioneers, subscription-based business models have been peeking their way to the top in recent times. This model offers several benefits for both businesses and consumers, including predictable revenue streams, increased customer retention, and personalized experiences. It allows its customers to enjoy all the services with less than minimal effort, at their comfort. Moreover, the lockdown and pandemic have made subscription business models more popular as they can enjoy the benefits at home. This model has gained popularity in recent years as it offers convenience, cost savings, and a personalized experience for consumers.
The surveys show that the interest to subscription services is growing faster with Millennials among generation groups and men among gender groups.
Some successful subscription-based industries:
The subscription business is reaching new heights and leaving its trail in the process. Almost every industry is embracing the subscription business model to cater to the needs of the customers and E-Commerceis catching up to it as well.
Sectors such as,
Entertainment/ digital media- Netflix, Amazon or Spotify
Education- E-Learning / Coaching/ Yoga centres
Healthcare- Offers anytime, anywhere access to critical healthcare services
Food- Blue Apron, delivers meal kits to subscribers every week, etc.
Thus, the subscription business will continue to increase and achieve more success in the coming years, booming and growing e-commerce worldwide.
The pros and cons of the Subscription business model
The subscription-based business model is one of the fastest-growing models in the industry. These business models are becoming very popular, and running one such business can be very fulfilling. However, every good innovation brings fewer challenges along with multiple benefits in its kitty. Here are some pros and cons of the subscription business model for you to consider.
Pros
One of the benefits of the subscription business model is that you will have a predictable income. The customer acquisition cost can be a little expensive. However, once those customers register, you can easily predict the company's revenue for months or years.

You can also enjoy a good relationship with your customer since you have an extended period. You can learn what your customers value and accordingly improve your services.

E-commerce subscriptions can lead to increased revenue, customer loyalty, operational efficiency, and a better customer experience.

The subscription business model also allows you to think beyond the box and bring something new to the market.

Revenue in subscription-based businesses via cycles is significantly more practical to invest in growth than the outright revenue generated from traditional businesses.

Offering personalized services to your customers often results in customer satisfaction and marketing for your product through word of mouth.

By establishing a recurring relationship with customers, businesses can build a solid foundation for long-term growth and success in the competitive e-commerce landscape.
Cons
Customer churning is one of the biggest challenges of subscription business models. There is a high risk involved because if your customers churn in high numbers constantly, you might have to consider starting from scratch.

There is always the risk of market saturation and competition, as more and more businesses adopt the subscription model.

Another challenge often faced by subscription businesses is making the customers sign up for your products or services. The audience often feels that it's a huge commitment after looking at the contract and the payment method.

In a subscription based e-commerce business, you must strive to keep your customers interested, and engaged and constantly provide value, in order to retain them. You should provide the latest features and be up to date with your services.
About us:
MYFUNDBOX is a subscription billing platform that helps businesses handle recurring billing and revenue management operations integrated with payment processing decacorns like Stripe, GoCardless, and Mollie.
MYFUNDBOX provides a single platform to enable customer-preferred payments globally and also is in partnership with Google Cloud.
It was started to help companies focus on their growth while we make sure they get paid securely and on time. We strive to meet our customers' demands and be ever ready to offer them services worth their money.
Check out our customer's review here.
Schedule a demo call to know more!