Product-Led Growth is the Future of SaaS Business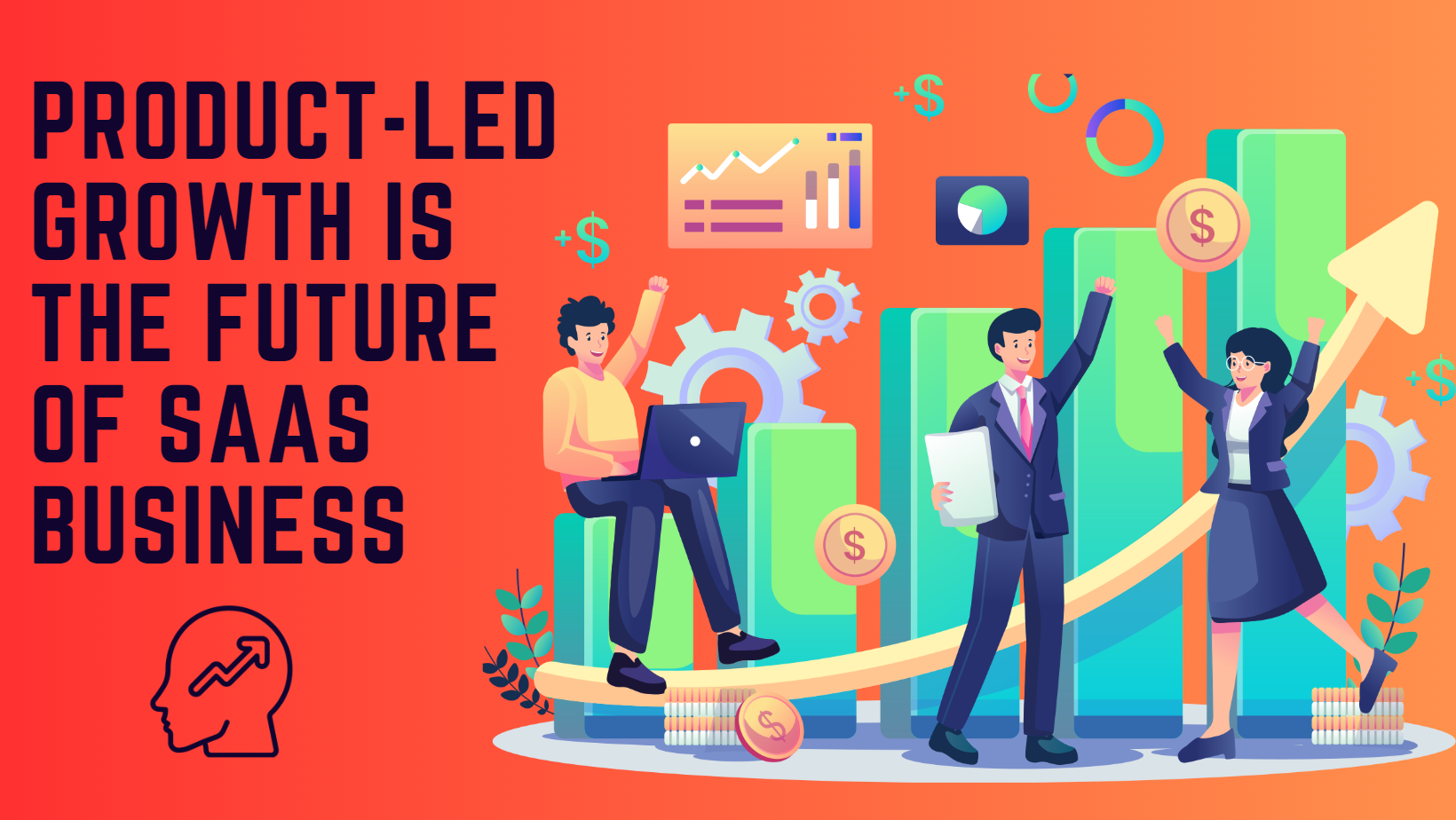 Every SaaS business aims at growth through various sectors such as sales-led growth, marketing-led growth and product-led growth. Among these, PLG tops the charts, courtesy of its ability to grow the business faster and more effectively.
It is a strategy that focuses on creating a product that is so valuable and intuitive that it sells itself. By prioritizing the user experience and making it easy for customers to try and adopt your product, you can drive growth and increase revenue for your SaaS business.
In this article, we'll explore the benefits of product-led growth and how it can help you achieve long-term success.
What is Product Led Growth?
Product-led growth is a business strategy that prioritizes the product experience over traditional sales and marketing tactics.
So no more salespeople knocking at each potential customer's doors, generating leads, providing demos, answering questions, addressing concerns and trying to push hard to close the deal.
Product-led growth focuses on creating a product that is so valuable and intuitive that it sells itself. This approach is particularly effective for SaaS businesses, where customers can easily try and adopt a product without requiring extensive sales involvement.
By prioritizing the user experience and making it easy for customers to try and adopt your product, you can drive growth and increase revenue for your business. Employing PLG strategies, businesses continuously evolve and enhance the user experience based on usage metrics and user feedback.
Here are a few reasons why PLG is considered the future of SaaS business:
Product-led growth has multiple benefits for SaaS businesses.
Focus on the customer in PLG:
PLG places a strong emphasis on understanding and identifying the needs/pain points of the customers. It involves relying on the information from data and analytics to understand trends in consumer interaction, retention, referrals, and product use.
These indicators can help businesses pinpoint areas for development, enhance user experiences, and make data-driven decisions that consistently improve the value proposition of their products.
This data-driven approach to growth can help you make more informed decisions about product development and marketing strategies, ultimately leading to greater success in the long run.
Expansion of revenue and sales in PLG:
Offering a free trial, self-service onboarding, and in-app tutorials allows users to explore and experience the value proposition firsthand. As users experience value and encounter the need for additional features or increased usage for their endeavours, they are more likely to upgrade their subscription or recommend the product to others, leading to expansion in the existing customer base.
This significantly reduces the investment in costly sales and marketing acquisition strategies as new customers are acquired and onboarded at a large scale with minimum effort. Ultimately, increasing revenue and profitability in the long run.
Staying ahead in the competition in PLG:
With this PLG approach, SaaS companies continuously invest in improving the product to deliver exceptional value and a superior user experience. It involves implementing effective tutorials, interactive guides, and proactive customer support to help users activate key features and experience early success.
A high emphasis on customer success encourages loyalty, reduces churn, and generates positive reviews and testimonials. In today's competitive SaaS landscape, PLG can be a significant differentiator. By focusing on product excellence and providing a superior user experience, SaaS companies can stand out from the crowd, attract more customers, and retain them in the remote future.
You can position your company for success and maintain a competitive edge in the market with a product-led growth approach by putting these tactics into practice and keeping a persistent focus on providing value to customers.
Thus by delivering exceptional product experience, SaaS companies can build customer loyalty and advocacy, driving organic growth through word-of-mouth referrals. It will help in building a loyal customer base, as customers who have a positive experience with your product are more likely to become advocates and refer others to your business.
About us:
MYFUNDBOX is a subscription billing platform that helps businesses handle recurring billing and revenue management operations integrated with payment processing decacorns like Stripe, GoCardless, and Mollie.
MYFUNDBOX provides a single platform to enable customer-preferred payments globally and also is in partnership with Google Cloud.
It was started to help SaaS companies focus on their growth while we make sure they get paid securely and on time.
MYFUNDBOX is a product-led subscription tool that enhances its service to cater to the needs of its customers. We provide with essential data and analytics necessary to make informed decisions on the growth of the business. We value our customer's feedback and prioritise to fulfil their demands, thus serving them better and bigger globally.
Book a free trial here!
Check out our customer's review here.