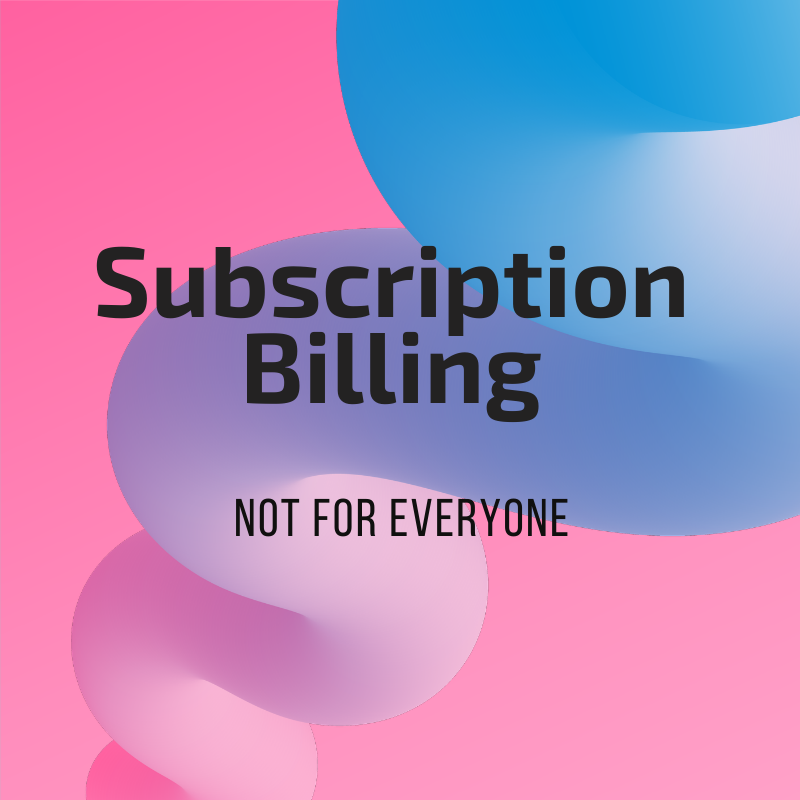 I am assuming that you have read my last blog and had a sneak peak of what recurring billing actually means and how it saves your effort and time.
If not , Dont worry have a look on this
Is it for every merchant out there providing goods and services for customers? Well, not really. It's not for everyone.
So who is it really meant for or who can benefit from a recurring billing platform? I asked this question to myself and made a checklist which I am happy to share with you.
So sit back ,relax and check it out, if you fall under one of these categories then go for it!
A merchant who sells his goods regularly like weekly, monthly, monthly, quarterly or yearly to his customers

A marketing firm working on a project and requires regular payment for their services from the client

A freelancer working on a short term or long term project

An e-learning platform collecting money for their courses from the students

A pharmacy delivering medicines on a regular basis to their customers

A real estate for collecting rents from their tenants

An event management company receiving part payments

A music school charging fees to its students for courses offered

A restaurant or a bakery delivering food to its loyal customers on a regular basis
In short, any online or offline business receiving regular payments from customers can go for a recurring billing platform to increase their productivity and growth.
Now what if I tell you that your recurring billing platform offers you more than just receiving funds from the customers, won't you be excited? I am sure you will. This is where MYFUNDBOX stands apart from other payment platforms.
How and Why MYFUNDBOX is unique and stands apart from others, do know this before choosing your subscription billing platform.