The Basics of Step-wise Pricing and Why Companies Need It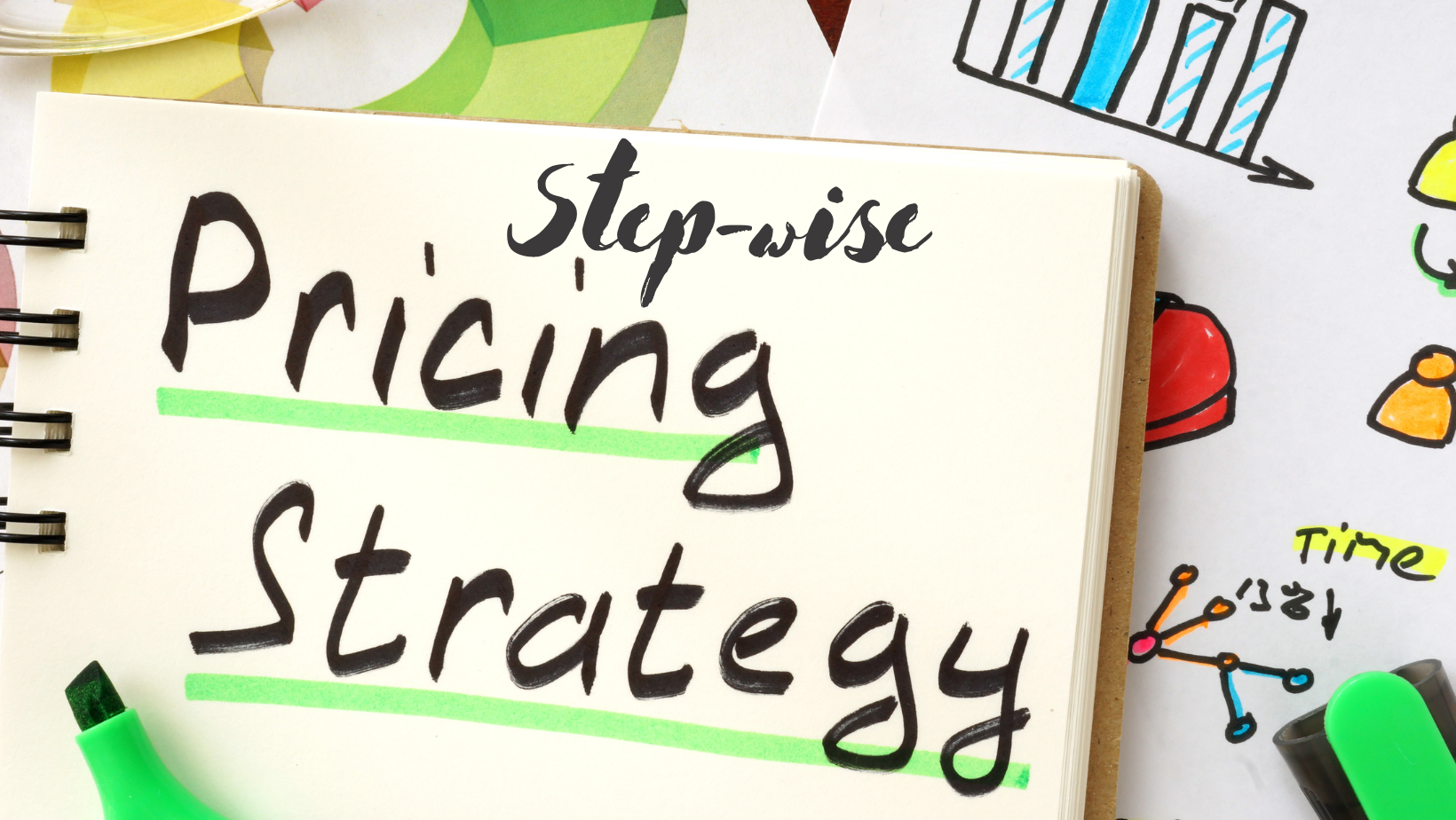 "When the customer comes first, the customer will last."
- Robert Half
When you are running a SaaS business, your key responsibility is to retain old customers and gain new customers who would be the pillar of your wall.
Satisfying them is not an easy task. So when you tend to sell your product to your customers in a satisfactory way, the first and foremost thing that appears in your mind would obviously be the price.
It can be difficult for your business to make a decision when it comes to pricing. Offering your product at the lowest possible price could grab your customers' attention and retain them for longer, but this could result in losing revenue and tarnishing brand value. Instead, you could do it another way by pricing your product step-wise, which allows customers to purchase your product at an affordable price, without feeling like they're sacrificing quality
What is step-wise pricing?
Step-wise pricing is a pricing strategy where products or services are priced at different intervals or steps. Each tier or step represents a certain level of quantity or usage, and the price decreases as the customer move to a higher tier.
For example, a software company may offer a step-wise pricing plan for its product based on the number of users.
The pricing may be structured as follows:
1-10 users: $10 per user per month
11-50 users: $8 per user per month
51-100 users: $6 per user per month

101+ users: customized pricing based on negotiation
In this example, the price per user decreases as the number of users increases. This pricing strategy can be effective in encouraging customers to increase their usage or purchase larger quantities of a product or service, while still allowing the company to maintain profitability to its fullest.
Why do SaaS companies need a step-wise pricing strategy?
By pricing your product at a lower and more affordable price, you're likely to attract new customers. And there is a greater chance to get your product sold in a bulk manner, which will pull up your sales and increase your company's visibility. Step-wise pricing strategy can ensure that your SaaS company grows at a profitable and healthy rate. The idea is to make it as easy as possible for the customer to purchase the product and also to increase the customer's perceived value of the product.
There are many advantages to using step-wise pricing. One of the most important advantages is that it allows customers to feel as though they are having an upper hand in the deal. Another one is that the customers who are on the brink of churning out of your company due to the usual price may also be won back.
Step-wise pricing is becoming more and more popular as companies strive to achieve two goals: customer satisfaction and profit. Let us get to know the top 4 benefits of step-wise pricing,
The top 4 benefits of using step-wise pricing
Transparency: Step-wise pricing provides clarity to customers by breaking down the cost into easily understandable tiers.
Flexibility: Businesses can offer different tiers to suit different customer needs, making their products or services more accessible to a wider range of customers.
Incentivization: By offering discounts or bonuses for higher tiers, step-wise pricing can incentivize customers to purchase more, resulting in increased revenue for the business.
Profitability: Step-wise pricing can be used to increase profits by charging higher prices for premium tiers, while still offering lower-priced options for budget-conscious customers.
The success of your business greatly depends on how you price your products and offer them to your customers at the right time. So step-wise pricing strategy proves to be the most effective and successfully tested strategy by businesses. This could help in customer retention and increase the visibility of the product among the masses.
MYFUNDBOX is a subscription billing platform to help businesses handle recurring billing and revenue management operations integrated with payment processing decacorns like Stripe, GoCardless, and Mollie.
It was started to help SaaS companies focus on their growth while we make sure they get paid securely and on time. In partnership with Google Cloud, MYFUNDBOX provides a single platform to enable customer-preferred payments globally.
With MYFUNDBOX you will be able to provide your customized step-wise pricing according to your customer's demands and also provide your customers with great value on the purchasing of products with tiered pricing.
Reference:
https://www.myaccountingcourse.com/accounting-dictionary/step-wise-cost#:~:text=Definition%3A%20A%20step%2Dwise%20cost,relevant%20range%20of%20production%20volume.