Why do SaaS companies need promo codes?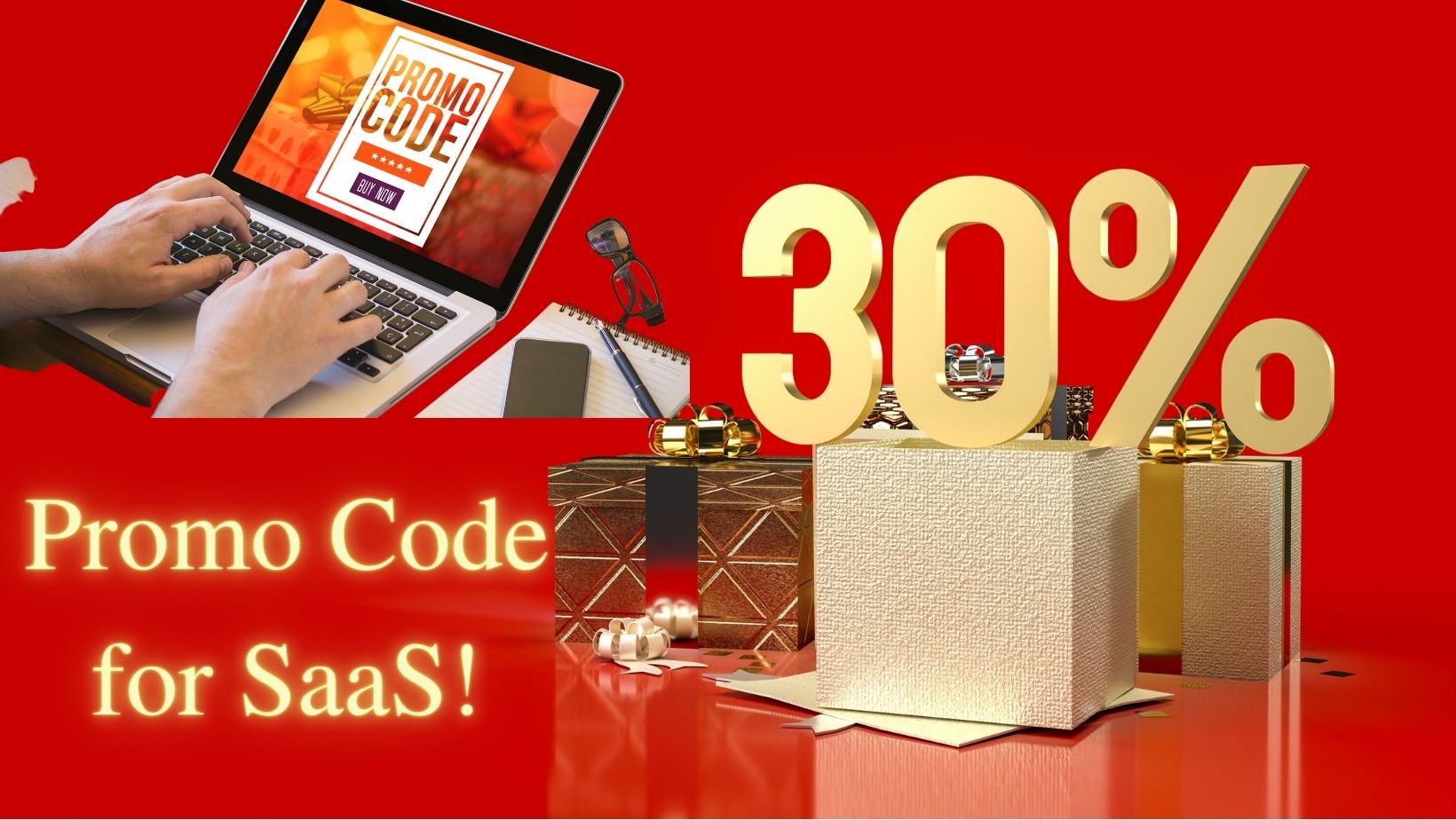 OFFERS! DISCOUNT! COUPONS! DEALS!
These terms are immediately eye-catching and generate a sense of rush towards the product displaying it.
Coupons can drive customers to your business, boost existing customer engagement, and generate new revenue.
Promotional codes/ coupons aren't just for commercial businesses, SaaS businesses could benefit from them in attaining more leads and profits.
Unlike the retail business, promotional codes for SaaS companies aren't just for slashing prices to woo potential new customers but also retain the loyal-regular ones and thus reducing churn rate.
What is a Promo code?
A Promotional code or promo code is a string of letters and numbers that SaaS companies can share with their customers. These codes are typically about 5 - 10 characters long and might be connected to the type of discount for holiday like X-MAS'22 or the plan itself.
How does it work?
SaaS companies could set up the promotion code/coupon code for customers in either percentage or as a fixed amount from their price amount. They can also determine the minimum order value for the promotion code to be applied and limit the times of its usage.
When a customer enters a promotion code during the checkout process, only if all the set conditions are met, he will be able to apply it.
For instance, if you had set the minimum order value as $200 for applying a certain promo code, but if the customer's net amount is below it, he will be unable to avail the offer.
Why do SaaS companies need promo codes?
Traffic, List building, Conversion, Sales- This is the formula of the common marketing practices.
All SaaS businesses need a way to drive more clients towards their products. This is the "traffic" part of marketing.
1. To attract customers towards business:
Attracting the customers towards your product would bring in the 'traffic' needed to make the 'sales'.
Promo codes are a way of motivating your SaaS customer to make last minutes decisions to buy what they were dilly-dallying about.
In 2019, 92% of consumers used coupons when shopping, according to a Statista survey of 1,000 people.
Customers are ready to and willing to spend money – if the deal is right. They would always like to check if they have the upper hand in the game and are in profit with the proposal.
And as competitors grow in multiples for SaaS products, promo code pushes that extra button in customers towards your product.
2. To increase customer loyalty:
The simplest yet effective diagram to increase customer loyalty and avoid churn is to provide a percentage discount to your regular customer. You can provide special codes to customers who have passed a milestone, say 5 years or a decade using your product.
Such goodwill activities would work as word-of-mouth marketing for your SaaS company, as they might convince their peers or friends about your business. They might even let you know who among their circle could be possible new buyers for your product, whom you can connect and convert into your business.
This will prove to be a huge lead in the list-building and conversion process.
3. To bring in sales globally:
According to the CouponFollow report, 96% of the 1,300 people surveyed said they actively search for online coupons before making a purchase.
SaaS has the world on its hold. Partnering with the cloud has made it accessible globally. All of the marketing formats, subscribing to subscription billing platforms to receive payments and social media efforts to go global ultimately bring in sales of your product worldwide. You can provide specific promo codes/coupons while promoting your product in that region to increase sales and establish your business.
About us:
MYFUNDBOX is a subscription billing platform to help businesses handle recurring billing and revenue management operations.
MYFUNDBOX was started to help SaaS companies focus on their growth while we make sure they get paid securely and on time.
Promotion codes can be applied easily when your customers make payments via plans or a pay link with MYFUNDBOX. Also, you can make use of our coupon code while creating invoices for your special customers.
BUILD YOUR BUSINESS WITH CODES FROM MYFUNDBOX!
REFERENCE: