Top 4 benefits of using multiple payment gateways in your business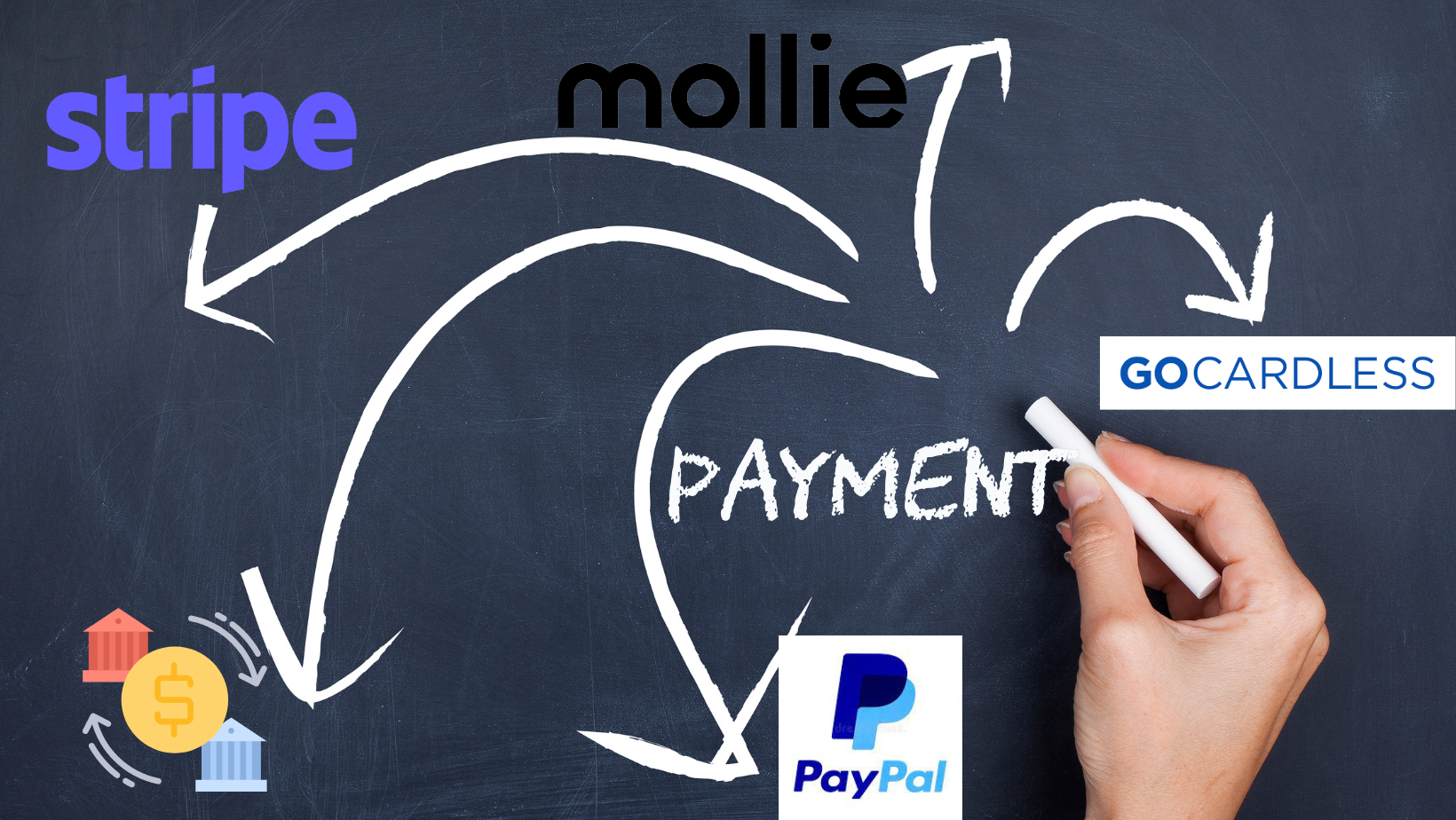 "A goal without a plan is just a wish." ― Antoine de Saint-Exupéry.
Any task, however small it might be, needs a plan and workflow for it to be successful. And also having an alternative as a backup is sheer wisdom.
Plan A- Let's do this!
Didn't work?
Plan B- Let's do this another way!
That keeps many businesses or for a matter of fact our lives in the run.
Having an alternative for your customers while sealing the deal by completing the payment using a payment gateway is of utter importance.
What is a payment gateway?
A payment gateway is a technology used by merchants to accept debit or credit card purchases from customers.
In online business, payment gateways such as PayPal, stripe, and Mollie are the "checkout" portals where customers used to enter credentials to complete payment for a product.
Payment gateways play a critical role in a business as without them, a company wouldn't be able to accept payments and process transactions.
But not everything is at its best all the time. That's when multiple payment gateways prove to be the vital alternative to rely on.
Why multiple payment gateways are necessary?
According to Statista, only 6% of businesses did not experience an unplanned outage in 2019. On the other hand, 20% experienced it twice a year and 61% experienced it more than twice a year.
Hence when a primary gateway is facing downtime or technical difficulties, you can offer more payment options to customers and can provide a more seamless checkout experience.
It need not be complicated for your business to accept payments. You can offer customers a wide range of payment choices while also saving time and money by integrating multiple payment gateways.
When you integrate multiple payment gateways, you're using more than one provider to take payments from customers. This enables businesses to provide a range of payment alternatives to their clients, including credit cards, debit cards, PayPal, Apple Pay, etc.
Benefits of integrating multiple payment gateways:
1. Enhance Customer Experience:
No better marketing for your product than a satisfied customer.
One of the extensive benefits of integrating multiple payment gateways into your business is, it is an excellent way to enhance customer experience.
Depending on the country, several gateways offer a distinct range of features.
Some gateways don't offer the possibility to accept recurring payments and manage monthly subscriptions.
Hence having multiple payment gateways in store could give your customers the choice to choose their preferred payment method that matches their needs.
This creates a more positive impression of the brand and encourages customers to return for future purchases retaining them as customers for a lifetime.
2. Backup to rescue:
Banks and payment applications often face technical failures, which can be repaired in due time.
But when things go south with one payment method, customers might experience troubles when trying to complete their purchase and they might even move their purchase to another seller as well.
Hence its loss of business and customers.
According to a study conducted by Finance Magnates, online merchants lose a whopping 62% of customers who experienced a failed transaction and will not return to the website to make another purchase intent.
Integrating with multiple payment gateways often saves the fall as your customers can always route their transactions to another payment gateway and complete the purchase successfully.
3. Increase Conversion Rate:
Using multiple payment gateways, customers are more likely to complete their purchases, resulting in higher sales and better customer retention.
Along with that, by offering a variety of payment options, your business is exposed to a bigger section of customers, who may not have considered buying from you otherwise thus leading to an increase in conversion rates.
Cart abandonment issues are common in every online business.
Incorporating multiple payment gateways could reduce it as customers are less inclined to cancel their orders if they have a backup payment gateway available when they experience problems with one payment gateway.
4. Support Multiple Currencies:
One of the main advantages of integrating multiple payment gateways is that it supports different currencies. This can give foreign clients more freedom and convenience, which can increase sales and improve customer satisfaction.
This gives clients from different regions the option to buy products using their local currency, enhancing their shopping experience and lowering the chances that customers will abandon carts owing to confusion in pricing.
Customers may have a smooth check out experience if they can pay in their native currency because they are less likely to be thrown off by currency fluctuations or other unanticipated costs.
By supporting different currencies, you show customers outside your home country that you're serious about doing business with them.
About us:
MYFUNDBOX is a subscription billing platform to help businesses handle recurring billing and revenue management operations.
We have integrated with payment processing decacorns like Stripe, GoCardless, and Mollie which supports multiple payment methods including bank transfer, debit cards , credit cards, SEPA etc.
With MYFUNDBOX, all the primary global payment gateways are available in a single window , so that customers have the freedom to choose their preferred payment gateway and payment method.
Let multiple payment gateways kick start your business!
Check out our customer's review here
REFERENCE: